If you're renting a place for the first time, you might be surprised when your landlord asks for your income figure. Everyone knows that personal finances are, well, personal, right? 
You may (at first) be offended or just perplexed and wondering whether a landlord even has the right to ask for your pay stub.
The general answer here is yes.
In fact, it is common practice for a landlord to request paystubs as part of their income verification process. After all, if you aren't making enough money to afford the rental, the landlord will be making a big mistake renting to you.
In this article, we will explore this issue in more detail and we'll also cover related documents and information that your landlord may ask you for in connection with your rental application.
Knowing what's coming your way will definitely help you get prepared for the rental application process and will prevent you from being thrown off guard when a landlord asks for this type of information.
In a hot market, a landlord may have multiple people interested in renting, and the applicant that can quickly and seamlessly provide info and documents and is "on top of it" will often get the nod.
Let's get started.
The information contained in this post is for informational purposes only.  It is not legal advice.  You should seek the advice of a qualified legal professional before making any decisions relating to the topics covered by this article.
We may earn commissions from products and services that are purchased or recommended through our website as part of our affiliate partnerships. As an Amazon affiliate, we may earn from qualifying purchases.
Can My Landlord Ask for My Pay Stub?
Showing your pay stub might feel like an invasion of privacy. However, your landlord has a legitimate reason for requesting it. Most landlords have a process for screening potential tenants. Verifying your income is a critical step in this process. 
A tenant's pay stub is considered proof of income. Your pay stub indicates your monthly income, payroll period, and your gross and net pay. Simply put, it assures your landlord that you're capable of paying your rental dues each month. 
Landlords might also perform any of the following for prospective tenants:
Check credit scores
Review criminal histories
Conduct background checks
Examine previous eviction records
Ask for other proof of income (e.g., by contacting HR or your manager and asking for verification)
Aside from that, landlords usually request tenants to fill out a rental application form. A rental application form asks about a tenant's residential history, job history, current income, assets, debt, and more. 
The amount of information a landlord can ask is subject to local landlord-tenant laws which vary depending on your area. To explore your state's landlord-tenant laws, you can go to my 50 state landlord-tenant laws page here.
If you prefer to have a lawyer assist you, I would try JustAnswer. They boast access to thousands of highly-rated, verified real estate lawyers whom you can connect with via their unlimited chat service.
By clicking the banner below, you can get a one week trial membership for only $5, which you can cancel at any time.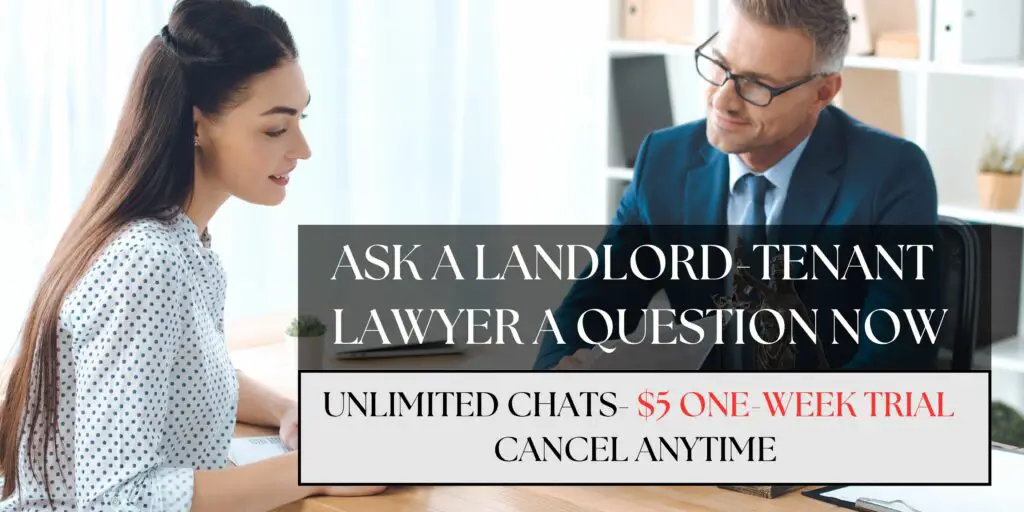 Other Proof of Income Documents
Your landlord can ask for other documents aside from your pay stub. After all, there's more than one way to show your income. The most common proof of income documents are as follows:
Tax Return – Your tax return is an accurate indicator of your previous earnings. It deserves extra points because it's a legal document that comes from a reputable source.
Bank Statement – You might have a small business that has its own bank account. You can use bank statements as proof of income because they'll display your sales, professional fees, and other earnings.
Pension Distribution Statement – This can serve as proof of income if you're receiving periodic pension benefits or money from your retirement fund. 
Employer Letter – A letter showing your job, salary level, and employment status can also serve as proof of income. See if your employer can issue one for you to present to your landlord. Or, if you recently started your job, you should have an offer letter that may do just as well.
Social Security Benefits Statement – If you're receiving social security income, you can get a proof of income letter online. Just log in to the official website, download the letter, and submit it to your landlord.
Final Thoughts
It might seem a bit too personal for your landlord to ask about your income.
But it's standard stuff and you don't really need to sweat it. Your landlord is just trying to decide if you're a good fit for the unit and will pay the rent on time without issues.  
Happy renting!