Love playing golf, but hate the hassle of traveling with your clubs?  You can rent golf clubs from any of the sites we review below and travel light!  No need to stress about whether your clubs will be lost or broken in transit.
And if you've rented clubs from destination golf resorts before, you know that they pose their own challenges.  They may not have suitable golf clubs on the day you want to play.  Plus, if you are playing at different courses, the rental costs can really add up.
So whether you're going on a business trip, vacation, or you just want to try out some new golf clubs, these sites can offer some attractive and convenient rental options for you.
Let's dive into it!
Club Lender
Club Lender allows you to rent golf clubs anywhere in the US.  They deliver your clubs to your desired location so that you can enjoy a round of golf with clubs that you actually like.  They offer maximum flexibility so that you can use the clubs anywhere and anytime you want.
Brands Carried:
They carry TaylorMade and Callaway Clubs.  They have a nice variety of models within each brand.
For Callaway, they carry various Rogue, Mavrik and Apex models.
For TaylorMade, they offer M5, M6, SIM Max, SIM2 Max, P770 and P790 models
Pricing:
Pricing is based on the type of clubs you want and the number of days you want to rent the club.
Full Set Pricing is as follows:
Make and Models

1st Day Pricing

2nd -5th Day Pricing

6th Day + Pricing

Callaway Rogue/Epic Flash,

TaylorMade M5 and M6

$65

$20

$10

Callaway Mavrik, TaylorMade SIM Max

$75

$25

$10

Callaway Mavrik/Epic Speed, Big Bertah Reva & Apex 19/Mavrik, TaylorMade P790/SIM & SIM 2 Max

$85

$30

$15

Callaway Apex 21/Epic Speed, Apex DCB 21/Epic Speed & Apex Pro 21/ Epic Speed, TaylorMade P770/SIM2 & P790/SIM2

$95

$35

$20
"Item A/Item B" signifies "hybrid(s) and irons from model A, and woods from model B".
They also offer single club and subset pricing as well as "mix and match" options.  You can click on their pricing page below to check those options out.
Note:  This information is sourced from Club Lender as of the date of this writing, but prices may change.  Please see their latest pricing page for the most up-to-date pricing.
How it Works
You go on their website and select the location for the clubs to be delivered and your rental dates.  Then you select the clubs you want.  After that, you pay and you're basically done.
They deliver the clubs the day before your scheduled play date via UPS and you can return them once you are done by dropping them off at the golf course (assuming it accepts UPS pickups) or by dropping them off at the UPS location of your choosing.
Seems pretty straightforward and painless to me.
All information above sourced from clublender.com.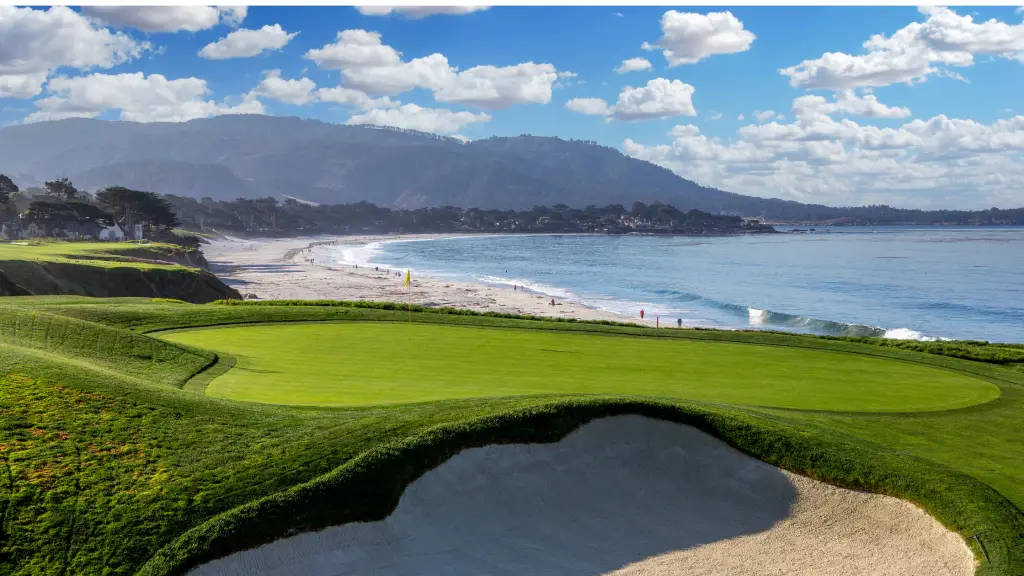 Club Hub
Club Hub also delivers golf clubs to anywhere in the continental US.  They state that renting through them will save you anywhere from 15% to 30% over that of other rental options, such as renting from your destination golf course.
Brands Carried
Club Hub carries two options:
TaylorMade SIM MAX 13 piece set for men and TaylorMade Women's Kalea 11 pc set.
Pricing
Their pricing is pretty straightforward.  $75 for the first day and $20 each additional day.  If you choose to rent for the whole week, the cost is $194, which works out to $27 per day.  If you want to rent out for 14+ days, you pay a fixed rate of $329.
Note:  This information is sourced from Club Hub as of the date of this writing, but prices may change.  Please see their latest pricing page for the most up-to-date pricing.
How It Works
The first step is to choose your golf clubs.  Then you tell them where you'd like the clubs shipped (can be a hotel, golf course, etc., but not a residential address) and the dates you want to rent them and they will take care of the rest.
Once you are done, you pack the clubs in the shipping container they provided and drop it off at your golf course or hotel (or you can drop it off at any UPS location).
All information above sourced from clubhub.com
Golfstiks
Golfstiks has a different business model.  They are essentially a golf club crowdsourcing marketplace.  So you have people listing their golf clubs for rent and you have people wanting to rent out those golf clubs.  Golfstiks puts these two groups of people together and keeps a commission.
If you are traveling to a golf course, you can search for golf clubs being offered for rent in the area.  You contact the owner of the golf clubs that you are interested in borrowing and if the owner confirms the booking, you are on your way.
Note:  Although in theory their scope is not limited by geography, the reality is that, as of this writing, there does not seem to be anywhere near nationwide reach for these rentals.  But if this company grows successfully, I imagine their reach will grow accordingly.
Brands Carried
There are a wide variety of brands offered, including TaylorMade, PING, and Callaway, but due to the nature of the marketplace, brands offered at any given time will vary.  Check out their inventory site to see their latest selection.
Pricing
Pricing also is all over the place given the crowdsourcing nature of the site, so it's hard to give a range, but in general the prices seem to be between $15 to $45 per day.
How It Works
I think we already covered this, so I won't go into it again.  Basically, you look for golf clubs being offered in your desired location, book the clubs for the desired dates and receive them at your hotel or golf course based on your agreement with the golf club owner.
All information above sourced from golfstiks.com
Club Share
ClubShare is also a crowdsourced marketplace for golf clubs.  They operate similarly to GolfStiks.
Like GolfSticks, they do not have wide coverage across the country, but may eventually grow into it.
If you are interested in learning more, check out their website here.
Honorable Mention: Clubs to Hire
If you are traveling outside the US, you can rent golf clubs from ClubstoHire.com.  They operate on a similar premise to the other rental companies discussed above.
They operate in many locations throughout Europe, Asia, Africa and they even have a location in Orlando Florida.
Conclusion
So there you have it.  Some great sites offering golf rentals anywhere.
The next time you are traveling to your favorite golfing destination consider renting your golf clubs from the site that best matches your needs.
You could wind up saving time, money and hassle.  Couple that with a lovely day out on the links and life doesn't get much sweeter.