Want to get access to the most popular and coveted luxury watches without paying an astronomical price tag?  We got you covered.
We found three sites that cater to watch lovers (in the US) who want access to popular models of exclusive watch brands like Rolex, Patek Phillipe, and Audemars Piguet.
Some of these models are impossible to find in stores.  Or have long waitlists.
In most cases, you won't ever be taken off the "waitlist" for the most in-demand models unless you are a big spender or have developed a really good relationship with the dealer.
That's where watch rentals come in.  You can rent many of these sought-after watches (jokingly made out of "unobtainium") without a waitlist or paying a huge mark-up on the secondary marketplace.
You can rent them out for a weekend or special occasion.  Or you can mix and match them over time and experience a nice variety of luxury watches without the insane financial commitment that comes with buying one.
We will cover each of the luxury watch rental sites in detail (including pricing when available) so you can compare them and choose which site is right for you.
Here's a preview.
Best Sites to Rent Luxury Watches:
Watch Lending Club
Borrowed Time
Sansom Watches
Side Note:  An older versions of this article included Mr. Woolfe Watches and Haute Vault, but when I updated this article, I saw that their websites were taken down. I also did not include Axess Chronos even though it shows up fairly prominently as a watch rental business. Their website is live, but when I checked it out, it said: "temporarily not taking watch rental orders."  Not sure what's going on there.
Honorable Mentions:  We also have two honorable mentions for businesses operating outside the US, so don't miss that later in the article.
Let's get into this!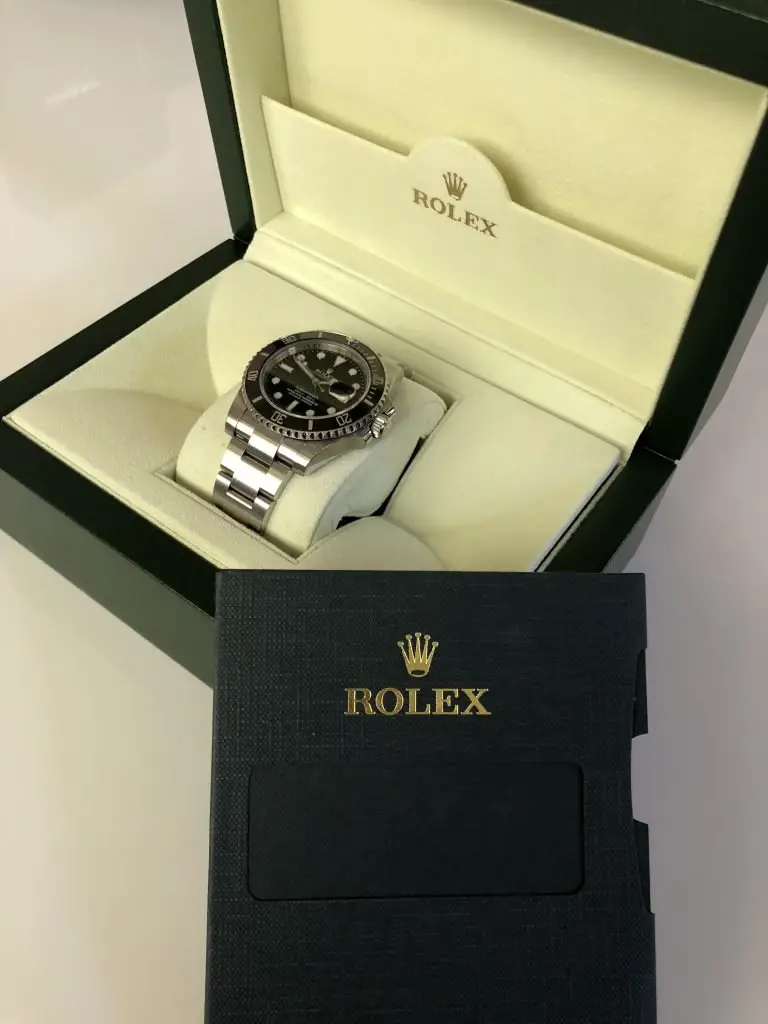 Watch Lending Club
Watch Lending Club is a subscription-based service.
That means you pay a fee and get watches based on the plan you choose. There are four types of plans: Bronze, Silver, Gold, and Platinum.
If you want to get started, you need to apply to become a member.  If you are accepted, you can start choosing your watches based on the plan you select.
You get 90 days to enjoy each watch you get.  If you want to keep it for another 30 days, you can if no one else is waiting for it.  Once you return a watch, you'll be able to get your hands on a new one.
You have to pay an initial membership fee and a monthly fee.  See the chart below for specific pricing.
Watch Tiers:  Watches are grouped into "tiers."  The better your plan, the better the watch you can rent.  They classify each watch into one of 7 tiers.
Rolex models run the full tier spectrum (i.e., Tier 1 to Tier 7).  When I looked, they had in stock popular models like the Submariner (Tier 2) Ceramic Daytona (Tier 4), and Ceramic Pepsi (Tier 6).
Audemars Piguet seems to be Tier 5 and above (and when I checked they had several types of popular Royal Oaks and Offshores).  Pateks also range from Tier 5 and above, with the Nautilus clocking in at Tier 7 (of course).
If you want to see their full collection (which shows each watch's tier), check out their inventory page here.
Booking: There are three types of booking options: Assigned, Standard, and Advanced.
Assigned booking applies only to the Bronze plan.  For this type of booking, you don't get to choose the watch that is sent.
Standard Booking applies to Silver and Gold plans.  With standard booking, you can choose your watch, depending on availability at the time.
Advanced Booking applies to Platinum plans and it allows you to reserve watches in advance so they'll be available for your next booking.
Wildcards: They have this "wildcard" concept that is part of their plans.  Basically each wildcard you get allows you to have priority access to book a watch.  In other words, you get to skip the line.
The Chart:
Here is a chart showing the various plans available for Watch Lending Club and a summary of their features (including pricing):
Bronze
Silver
Gold
Platimun
One Time Fee: $3,000
Monthly Fee: $150
One Time Fee: $7,500
Monthly Fee: $250
One Time Fee: $15,000
Monthly Fee: $350
One Time Fee: $30,000
Monthly Fee: $500
No wildcards
1 wildcard
2 wildcards
5 wildcards
Tier 1 only
Up to Tier 3 limit
Up to Tier 5
No Tier limits
Assigned booking
Standard booking
Standard booking
Advanced booking
There is also a Corporate Access plan, which costs $50,000 to start and has a $1,500 monthly fee, but that probably won't be of interest to most people.
Source of all information above:  Watch Lending Club
Borrowed Time Watch Company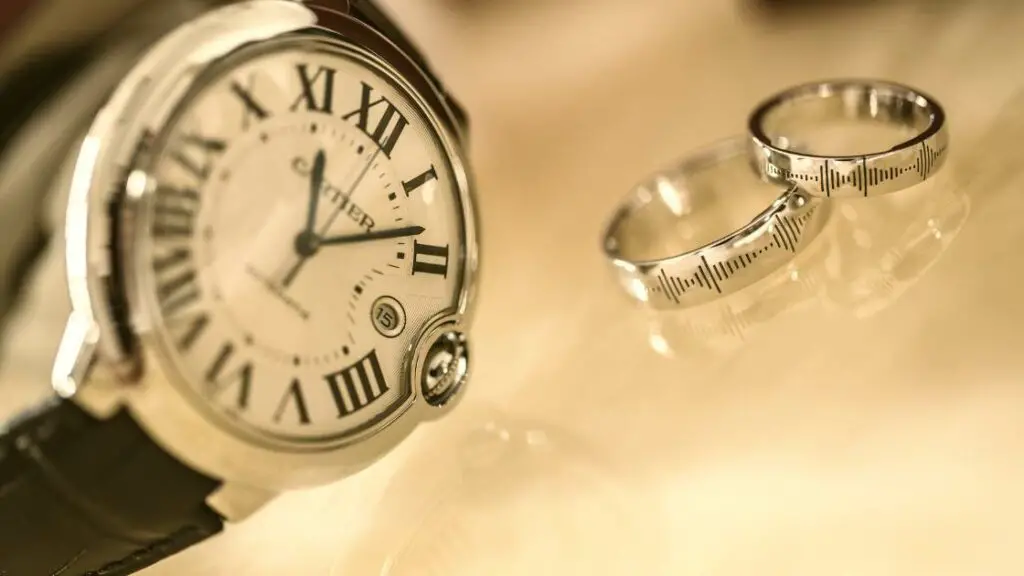 Borrowed Time has two options for renting out your luxury watch: a one-time rental (what they call a "special event" rental) or a membership plan.  There are options to purchase the watch as well through their "Concierge Sales" program.
You can browse their collection and if you like one of the watches, you can borrow it on a one-time basis.  Prices vary and you are charged per day.  You can borrow for 4, 7, 10, 15, or 30 days.  Here's a link to their collection.
If you choose to join them as a member, you will get discounts on your rentals (20% off).  It is not really a subscription service like some of the other sites.  It's more of a discount plan.
Unfortunately, they don't list their membership fees publicly, so you will need to contact them via their online form for details.  Older articles I found while I was researching this topic state that the membership fee is $500, but that was at least a few years back.
There are other perks of membership, like packages that allow you to borrow watches at steeper discounts (up to 65% off), "equity" earning programs, and other little benefits, like invitation-only events, etc.
You can apply your fee from a special event rental to your membership plan if you want to upgrade (must do it within 30 days).
On a related note, you can earn "borrowing credits" if you refer a friend who borrows a watch, becomes a member, or buys a watch from them.
Source of all information above: Borrowed Time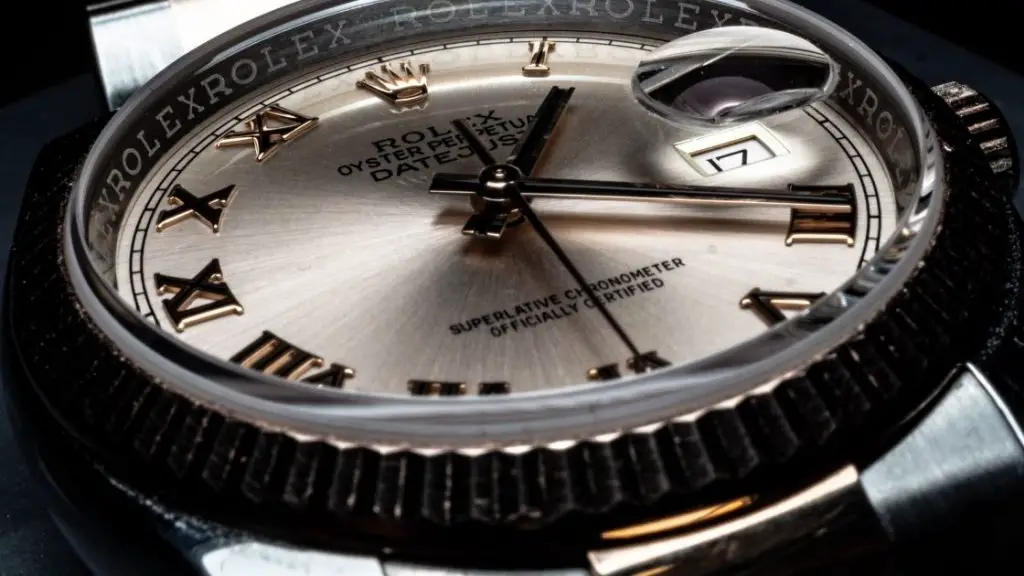 Sansom Watches
These guys are a relative newcomer to this space that I discovered when updating this article. I think they've been around for a while, though as a watch seller. In any event, they have a very straightforward approach to watch rentals. You can rent anything in their portfolio, which includes Rolex, Omega, Cartier and Breitling, for $200 over a single weekend.
But there seems to be a huge catch… you need to pony up the full price of the watch as collateral.
The reason why they demand the money upfront is obvious – they don't want you to just pay $200 for the rental fee and bolt with on of their Rolexes.
How's their selection? They do offer some rolexes, but I did not see the really premier stuff on there, like the popular Daytona models, GMTs, Submariners, etc. When I clicked on "Submariner" the only thing they had in stock was a Sea Dweller, which is bigger and beefier than a sub, but definitely not a sub. In fact, when I clicked on many of their selections, it took me to different watches than were advertised.
Of course, when you hop on, the available selection may be different.
They also advertised other popular brands that may be available like Patek, Omega, Tudor, Cartier, and Panerai. I did see the ridiculously coveted Patek Nautilus blue dial available for $102,995. If you've got the cash (or collateral) to put up for this watch, could be your opportunity to sport a Nautilus for the weekend for a $200 rental fee.
Source of all information above: Sansom Watches
Honorable Mentions
Below are a few options if you are not in the US.
WatchVIP (U.K)
Acquired Time (Singapore)
Conclusion
Each of these sites has a different take on luxury watch rentals, with different plans and price points.  The right choice for you will depend on what you want to get out of the rental experience.
Is it a one-time rental or ongoing access to high-end watches?  Based on your answer to that, you should evaluate the sites above and choose the right site and right plan for you.